Food that's fun! For the full carnival experience, you can't go past our tasty treats
Mahons Amusements specialise in traditional carnival food such as Hot Dogs, Hot Chips, Candy Floss, Popcorn, Danish Ice Creams, Cold Drinks, Hot Chips, Steak Sandwiches, American Hot Dogs, Belgian Waffles and so much more! 
New fun lines include take-home novelty Slushy Sippers, Rocket Waffles, Curly Potatoes, Candy Floss Buckets, to name a few.
We can also cater for various events when required. Our canteens are bright and well lit-up for night time events.
We have a huge range to choose from and it's all fun to eat. 
We please even the fussiest eaters!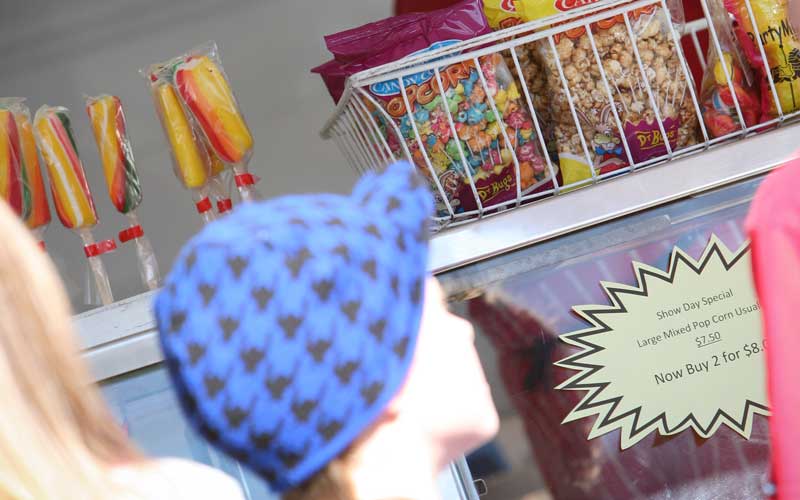 Slushy Wagon
Don't forget your souvenir Crazy Sipper filled with Polar Krush.
Hot Food
Paul's Place hot food and drinks.


Hot Food
JR's hot food and drinks.

Hot Food
Dino's hot food and drinks.

Ice Creams

Try a Danish Delight plus so much more today- Plus Real Fruit Ice Cream to tempt all the tastebuds

Ice Creams

From Ice Creams to Hot Beligum Waffles, Candy Floss & Pop Corn
Crazy Sippers

Lots of choices filled with the Ice cold Coca-Cola range
Slushy Tent
Line up for that refreshing Ice Cold Slushy

Candy Floss Stall

Take home buckets to enjoy your Floss later
Potato Curls
The lastest food craze- get your curly Potato today at the Fair
Hot Food
Check out the great food range at Johnny's- the latest canteen to join the fleet
Whatever your age, we have quality rides and games for all occasions