Over 70 Years of Family Fun NZ's Leading Carnival Company
As a full-time coal miner working in the Huntly mines and part-time weekend motor cycle daredevil stuntman riding the Wall of Death motorcycle act, Roy Mahon began providing fairground amusements to the public of New Zealand in 1948. Mahon's
Amusements are now controlled by the Families 2nd & 3rd Generation.
From those early beginnings has grown today's family-owned amusement company Mahon's Amusements Ltd. We are proud to be New Zealand's leading carnival company.
Popular and adventure filled rides including the "Turbo Boost", "Scream Machine", "Hurricane", " Explorer", "Gravitron", "Sizzler", as well as all time family favorites the "Ghost Train", "Flying Dragons "Ferris Wheel", "Merry go Round" "Cup & Saucers, and "Dragon Wagon" are featured on Mahons Amusements fairgrounds.
Smiling faces, laughter, flashing lights, thrills and chills…..the joy of a family having fun together. The team at Mahons Amusements believe your event should be all of these.
We look forward to seeing you at the many A&P Shows, festivals, and community events that Mahon's Amusements participates in.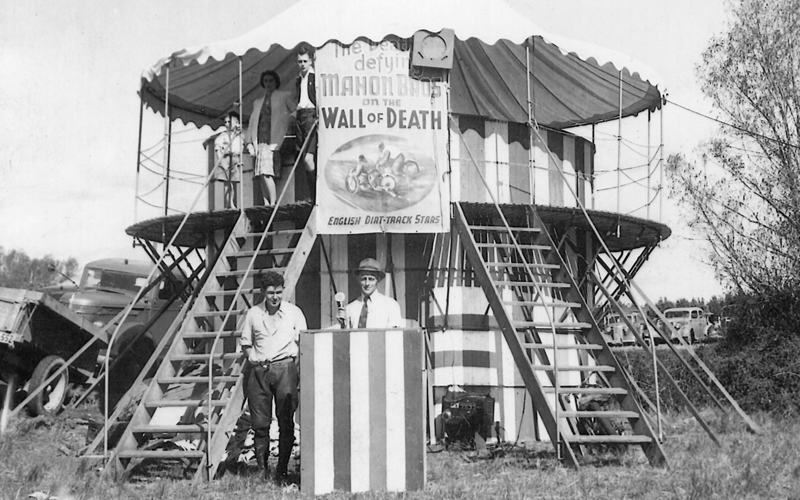 Whatever your age, we have quality rides and games for all occasions